News - Roar North - Functional Fitness Apparel
Tattoo Artist Collab
Its back, the last collaboration with Chavez Pattinson was back in March 2020. 18 months later we bring you "Summit Else". We did this drop on a pre order basis and all remaining stock is now on live on the website. We are only running 80 prints so don't delay, order today
Special Edition Leggings!
We've done it again! New colour available now. We like to keep our staple colours available all year round but drop the odd special every now and again to keep your collection fresh! Our newest addition are the Green/Black Block leggings! These guys are selling like hot cakes!
Shop Now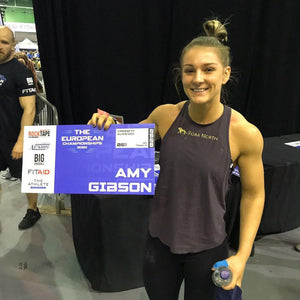 IT'S COMP SEASON!!
We're finally back in the land of normality (just about) which means, COMPS ARE BACK!! Individual, pairs, or team we've got you covered. Get in touch and we can get you all MATCHY MATCHY!
Shop Now